At Westermo, we are deepening our focus in Sales, service & software. We have implemented SalesForce as our CRM system, but we realize that there is more to do, to utilize its full potential. We are looking for someone to join us this new role as an Application Specialist for Sales, Service & Software to reach our goals. Our main objective with this new role is to work as a vital business supporter, including being the CRM Specialist in terms of the application, processes and systems within the sales, service & software scope.
Are you our new Application Specialist for Sales, Service & Software?
In this role, you will be working close with the Business Drivers, Product Managers, Sales Managers and our Global Sales Units. In addition, you will be a central resource working close with our newly established service & software function where you will drive the implementation of new tools and IT services to grow this new segment. Together with these parties, you will work to optimize and develop both existing platforms and processes, as well as being responsible to introducing new processes, applications and systems within the sales, service & software scope. You'll be the system owner of SalesForce, helping the organization to further utilize the tool, but also working on process development, integrations and connected applications to further strengthen our focus on Sales, service & software. As an example, we are in the early stages of using service clouds and Pardot. We want you to guide us in taking the next steps.
Some of your tasks and responsibilities:
Propose and drive major changes towards other process or system owners based on SalesForce
Project management and project member as a Subject Matter Expert
System Owner and Support for SalesForce
Continuous improvements & Process development
Collect, rework & prioritize business requirements


So, who are we looking for?
We are looking for someone who enjoys working in a Sales driven organization, supporting one of the most cruital part of any company; Sales and Services. You are a "people person", and you see a system as a tool, not a goal in itself. You are motivated by seeing change, and you enjoy being in the driver's seat.
You have experience working as an application specialist, and a deep knowledge in SalesForce. You have a problem solving attitude, and experience in project management. You are used to, and enjoy, working in a global environment and the ability to take a holistic approach to handle demands, requirements and needs.
Requirements:
Deep knowledge in SalesForce
Experience in digital software or service offerings
Requirement management experience


In return, we offer: You will be working at the forefront of technology in a friendly, open culture where we you get the opportunity to learn from skilled colleagues every day. A mature and caring leadership in a flat organization. Through our collective bargain agreement you will be covered in terms of insurance, pension and other benefits. We like to have fun together and we regularly enjoy sports and other social activities as a team. We believe that magic happens when people meet. We are a learning organization and we truly love to try new things, think outside the box and be innovative together!
Basic information:

Location: Kopparlunden, Västerås
Job type: Full time
Employment contract: Permanent


About Westermo:
Welcome to a rapidly growing international company, thriving at the forefront of cutting edge technology. Westermo develops and manufactures advanced devices for industrial data communication, used in mission-critical installations and harsh industrial environments. The very robust and secure communication networks built with our products provide a high value for our customers.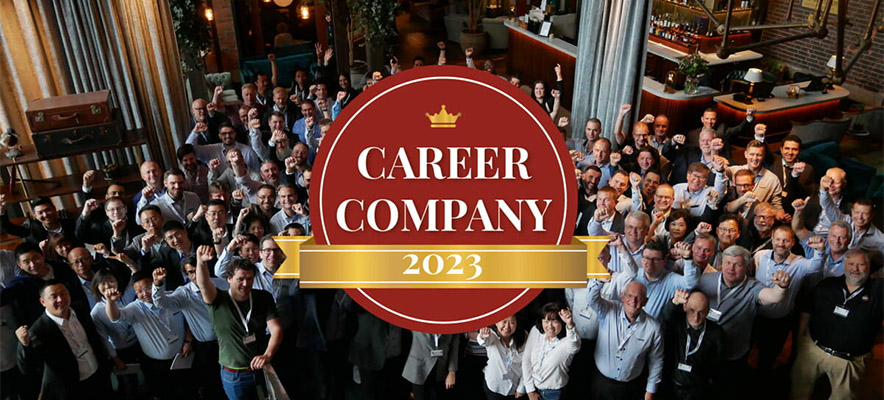 We are focused on leveraging growth opportunities in our market and are devoted to delivering the world's best industrial networks. This is achieved through a very dynamic work environment where teamwork and loyalty are valued. Strong and honest relationships with colleagues, customers, and suppliers are important to us. We have an open culture where we share knowledge, learn from one another and explore new ideas, allowing us to constantly improve.
Westermo is a leading provider of Industrial Data Communications equipment to the global market. Sales are conducted through our own offices in key markets in Europe, North America, Australia and Asia, as well as through distributors and OEM customers worldwide. Development and manufacturing take place in Sweden, Ireland, Germany and Switzerland. Westermo was founded in 1975 and today has over 380 employees with a turnover of around 830 MSEK. The company is a wholly owned subsidiary of Beijer Electronics Group AB, listed on the Nasdaq OMX Nordic stock exchange. Read more here https://www.westermo.com
Application
Recruitment Consultant Anna Hemmingsson at Norén & Lindholm, +4670 77 88 135, will answer your questions about the position. Welcome to apply no later than June 18. Please note that selection is ongoing and the position may be filled before last day of application.